Dr. Katerina Sioutis, DMD: One of the Leading Dentists in Media, PA
Dr. Katerina Sioutis is committed to providing excellence in dentistry. The doctor uses the latest in dentistry techniques to provide you with a beautiful and healthy smile. Additionally, Dr. Sioutis believes strongly in the prevention of oral health problems before they occur and makes sure to keep patients fully informed about their dental health. She understands that dentists in Media, PA and around the country must put patients first in order to give the best care possible. Read more about Dr. Sioutis below.
Dr. Katerina Sioutis, D.M.D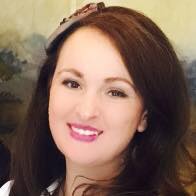 Dr. Sioutis has been a General Dentist for almost two decades and her main goal has always been oral health and bringining beautiful smiles to her patients. She enjoys giving patients a positive pain free experience, where they can walk away feeling happy and satisfied rather then dreading the whole dental experience.
Dr. Sioutis works diligently with her patients to help them with and teach them about their dental health needs. She is a hardworking, compassionate person who thrives on bringing her patients happiness.
Growing up in Delaware County she has a deep appreciation for the area and feels so fortunate to have a practice not too far from her hometown of Broomall. Dr. Sioutis began her collegiate career by gaining her B.A. from Bryn Mawr College, and then went on to Graduate as a DMD from the Temple University School of Dentistry in 2006.
Dr. Sioutis strives to bring her patients health and happiness through good oral health and beautiful smiles.